Visas & Sponsorship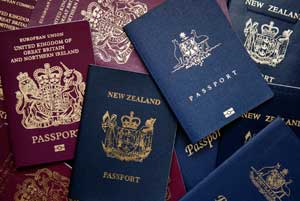 There is a range of visas that will suit nursing professionals wishing to apply their high level skills in Australia under a permanent or temporary visa.
Permanent Entry
Internationally qualified nurses are invited to apply for permanent entry into Australia through the Employer Nomination Scheme and the Regional Sponsored Migration Program. These applications are processed with the highest priority through the Department of Immigration and Citizenship.
To be eligible for permanent migration nurses and midwives need to be assessed by the Australian Nursing & Midwifery Council (ANMC). The ANMC has been authorised by Department of Immigration and Citizenship to undertake these assessments. Through this process the ANMC determines whether nurses and midwives are suitable for migration or whether they may need to undertake further education in order to be eligible for migration in the stated skill category.
If you intend to bring family members to Australia to live, work or study, they will need to be included in on your visa application. For more information go to PERMANENT VISA ENTRY.
Temporary Visas
A healthcare worker can apply to enter Australia as a temporary resident if they prefer or if they have been unable to meet the requirements of permanent migration. The following links relate to the various visas that might apply to your situation. Temporary Visas
For upto date information on Australian Visas for Nurses, please visit this