Our Service to Clients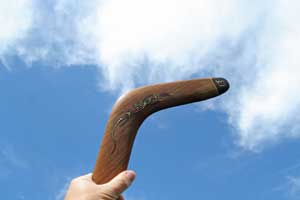 Our clients are Public and Private Hospitals, Aged Care Homes, Medical Centres, Media companies and other Healthcare Organisation in Australia.
How we can assist you
– Agency Nursing
– Permanent Recruitment from Australia
– Permanent Recruitment from UK and Ireland
Benefits of using our Services –
– Consistent and reliable nursing staff
– Highly dedicated staff from Australia, UK and Ireland
– Stringent Recruitment Procedures
– We hire only experienced Nurses
– We have a UK office  from where we can source staff for you
– Our office staff are Registered Nurses & from nursing backgrounds

Our Policies
We have various Policies and Procedures in place to ensure that nursing placements are successful and our clients have positive experience with our service.
Our Policies include –
– Recruitment and Training
– Induction
– Pre-placement and Post-placement policies and procedures
– Communication policies and procedures
– Performance evaluation
– Feedback mechanism
– And many more…
Compulsory Checks on Nursing personnel
As part of our credentialing procedure on a prospective nursing staff, we carry out compulsory checks. They include following but not limited to –
– Police Record check
– Working with Children check
– Qualification check
– Registration check
– Compulsory Training check
– Reference check
Our Guarantee to you
– We provide top quality Nursing staff
– Our Nurses are experienced and fully qualified and with appropriate Registration
– We are always available to address your concerns (although we believe that such situation will not arise)
Our Nusing Staff Specialties
– Registered General Nurses
– ICU Nurses
– ED Nurses
– Theatre Nurses
Please Contact Us for further discussion.
Clients in Rural Australia
As an Agency operating in Australia since 2004, we thoroughly understand how incredibly difficult it is for you to find the right staff. We understand that severe shortages of the right staff in your organisation can hamper your growth and prove to be an obstacle in consistent delivery of your services to your patients.
Whether you would like to hire a staff from Australia or from UK or Ireland, we are here for your assistance.
Each year we assist many UK Nurses to come to Australia on a Working Holiday Visa (12 months). We have placed these qualified and dedicated nurses with our clients's facilities on both casual basis as well as on permanent basis. Clients usually hire these staff on casual basis first and later on permanent basis. It's like a "try and buy" where you can check if the staff you intend to hire is fit for your organisation or not.
Please Contact Us today for a confidential discussion on how we can assist you with casual or perm recruitment needs for your Rural facility.
Overseas Nurses
Australian Nursing Network offers a fully comprehensive recruitment service and assistance on arrival to Australia for Registered GeneralNurses that are successfully accepted by ANN and are travelling from overseas.
For those nurses that join ANN we will provide you with the guidance and assistance you need, to make your move to Australia as stress free as possible.
Step by step assistance by our UK based recruitment team
Guidance on applying for your nursing registration with the Nursing and Midwifery Board of Australia
Visa advice (Terms and Conditions Apply)
A local knowledge of Australia from our Australian based team
Although we offer guidance and assistance, we ensure that at all times you are aware of what your responsibilities are, what you are meant to be completing and at what stage of the process – we do keep you advised continually, don't worry! You can rely upon us to ensure that everything is as stress free and fun as possible.